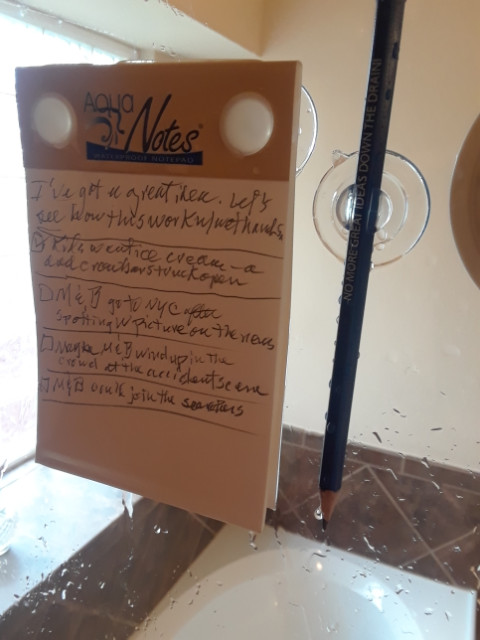 Yes, I know, the handwriting in the photo isn't the best, but that's because I wrote these notes for my book while standing up in the shower.
Why would I do that?
Well, haven't you ever had a great thought strike you when you're all wet?
And then you've forgotten that brilliant idea by the time you got out?
Me, too.
In fact, I've had too many ideas for my writing go down the drain, so this is the solution I found — waterproof paper.
It absolutely works!
What's that, you ask?
Nope, the pencil lead does not smear at all.
P.S. My handwriting has gotten better.
Now I can read it.